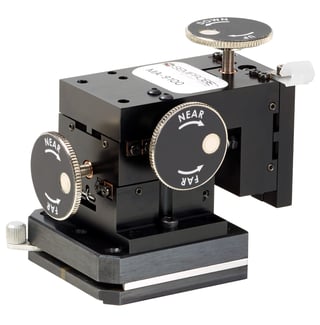 What Are Semiconductor Probe System Micropositioners?
Micropositioners, also referred to as, positioners, manipulators, micromanipulators and probe heads, position the probe arm and probe tip in the die. These devices are truly the workhorses of the modern probe station. Micropositioners are held in place by magnets, vacuum, or, in special applications, fixed in place with bolts.
All micropositioners are equipped with mechanisms to adjust the probe tip in three planes, X, Y, and Z. Some micropositioners also have a roll adjustment to align the angle of the probe tip for RF or Optical measurements.
When selecting a micropositioner, what do you need to know?
When selecting a micropositioner, it is important to know what type of measurement it will be taking. Once that is determined, you can select the proper probe arm and probe tip. The length and weight of the probe arm will help determine which size micropositioner is best suited for the particular testing application.
Most micropositioners are adjusted with thumbwheels, knurled knobs or micrometers. However, programmable micropositioners are available that can be adjusted by the probe station control system so that multiple points may be probed on a die.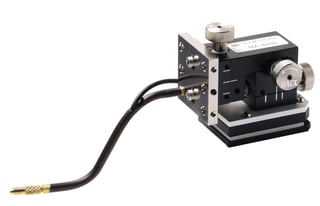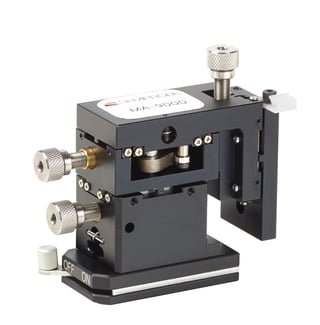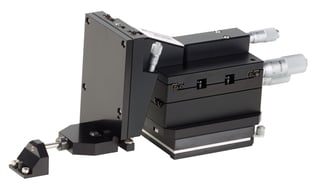 Do you need more information? Request a discovery call or join our email list for the most up to date semiconductor news.