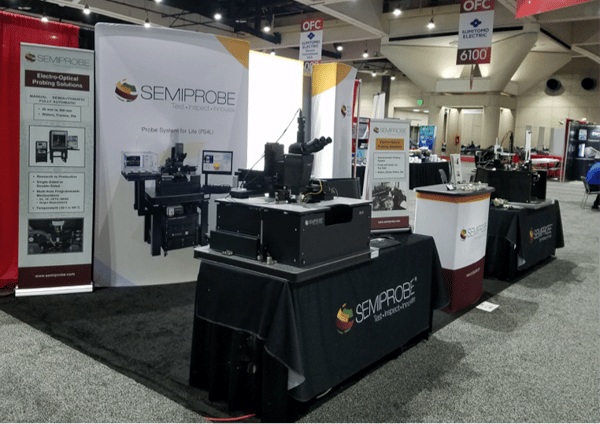 Look for SemiProbe at Booth #594
Join SemiProbe at the International Microwave Symposium (IMS) from June 2 - June 7, 2019 at the Boston Convention Center.
Visit us at booth 594 to see the world's most flexible probing platform - the Probe System for Life (PS4L).
You can get hands-on with our Manual (PS4L M-8) wafer prober and our Semiautomatic (PS4L SA-6) wafer test system.
We'll also have a Lab Assistant and accessories on display.
SemiProbe provides the world's most versatile family of probing systems, modules and accessories that are easily configured to provide testing solutions for HF/Microwave, Optoelectronics, MEMS, High Power and other wafer characterization applications.
"Meet the team that has been providing innovative and application specific wafer probing solutions worldwide for over 25 years." Says Denis Place of SemiProbe.
Would you like to setup a time to meet while you're there? Feel free to reach out to info@semiprobe.com.
Learn more about our advanced optoelectronics wafer probe systems here.