Customer Requirements:
Fully automatic vacuum probing system for testing 150 mm and 200 mm MEMS wafers in a production environment. The system had to operate at vacuum levels to 10-6 torr and be turn-key to include the prober, test instrumentation and the graphical user interface.
SemiProbe MEMS Wafer Prober Solution: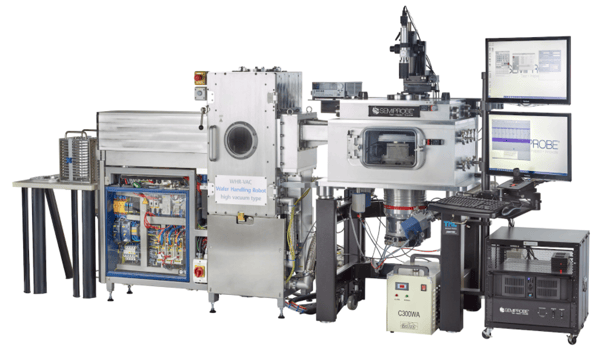 SemiProbe Fully Automatic FA-8 MEMS Wafer Prober System for testing wafers up to 200 mm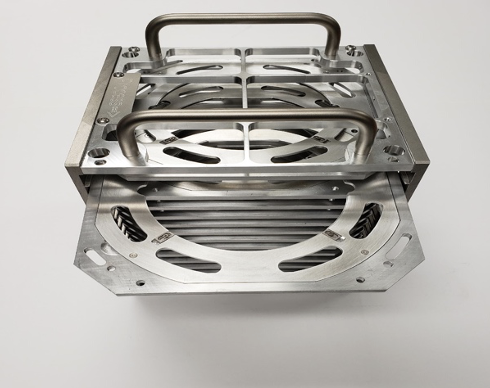 MEMS Wafer Prober Cassette and Carriers - 150 mm and 200 mm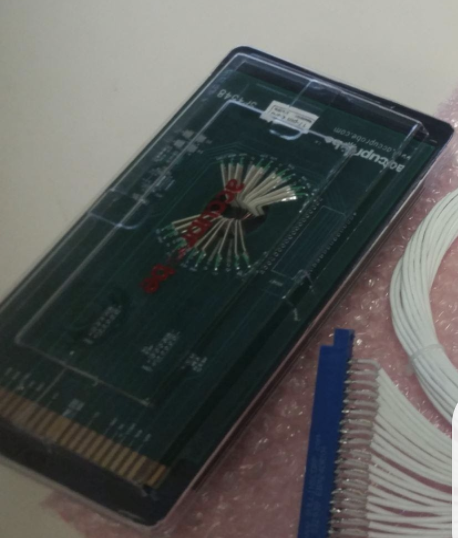 MEMS Probe Card
Key FA-8 VP System Components:
Vibration Isolation Table (VIT) with casters and leveling feet
Vacuum Chamber with large top view port, front-opening door, and several different types of flanges for connectors. Top is removable for complete chamber access.
Programmable Wafer Stage – X, Y , Z, and theta with control electronics. X and Y travel > 200 mm.
Customized mechanical clamping chuck to handle wafers (150 mm and 200 mm) mounted in carriers
Compound microscope bridge with 50 mm x 50 mm of X and Y manual microscope movement and 80 mm of pneumatic Z microscope lift. The microscope pivots out of the way to provide easy top removal.
Compound Microscope – > 300 mm of long working distance optics with motorized focus for high magnification and resolution
CCTV System – includes a color camera, 24" color monitor and accessories
PILOT Software Suite – includes Navigator, Wafer Map, Auto Alignment, Material Handling and Graphical User Interface (GUI) modules
Test Instrumentation – various Keithley instruments
Vacuum Pumps and Precision Control – high-speed vacuum pumps for independent probe system and material handling chamber pump down
Material Handling Unit (MHU) with Load Lock – allows the MHU to pass wafers from the cassette chamber to the wafer prober and back while under vacuum
Cassette Station – holds customized cassette with wafer carriers for 150 mm and 200 mm wafers
EMO/Safety Interlocks – for MHU, probe system door and top
Probe Card Holder – the system uses a probe card holder and multiple cable harness kits to accommodate a family of probe cards with few to multiple probes
Programmable Manipulators – up to eight (8) controlled via joystick or PC.
MEMS Wafer Prober System Operation:
The probe system can be operated in manual, semiautomatic, and fully automatic modes. The material handling and probe system can be pumped down or returned to atmospheric temperature independently of each other. While a wafer is being probed in the probe system chamber the user can close the load lock and bring the MHU chamber back to atmosphere to change out the cassette. It is then pumped back down to the desired vacuum level to prevent interruptions in production.