Success Story – Europe
Optoelectronic Probe System with Thorlabs Multi-Axis Programmable Manipulators
Customer Requirements:
Manual Double Sided Probing System (DSP) for testing optoelectronic devices in die and module form.

Manual loading and un-loading of the device

The system had to be configured to electrically stimulate from the top of the device and optically stimulate and detect from the side of the device.

The manual three axis manipulators were placed on the top platen.

The programmable multi-axis optical manipulators were located underneath the top platen and placed on the bottom side platen.

The devices were heated and cooled with a thermal electric cooler (TEC).

DC and HF Probes are used.
SemiProbe Solution: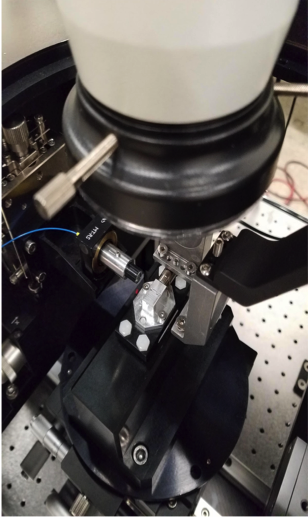 Top Vier of DUT holder and fiber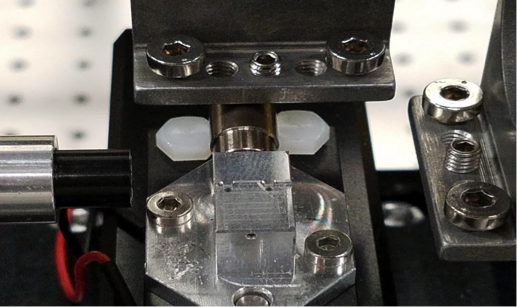 DUT holder with fiber and HF probe mounts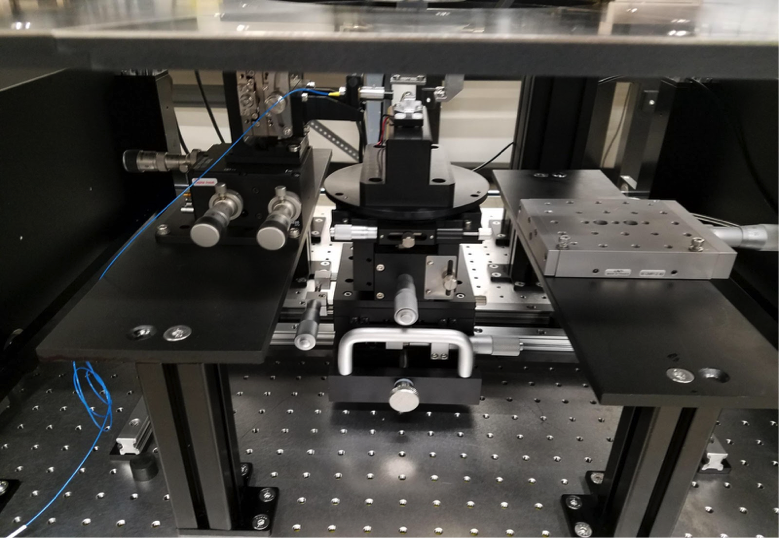 Programmable Manipulator with fiber mounted on bottom platen.
Key System Components:
Probe System for Life (PS4L) M-4 manual probe system with Rapid Align wafer stage that includes coarse and fine X, Y, Z and theta.

Double Sided Prober (DSP) platen assembly to support two (2) programmable Thorlabs manipulators and three (3) manual manipulators with customized High Frequency probe arms

Manual microscope with zoom tube optics with a CCTV System

Customized TEC thermal system with integrated thermocouples for temperature feedback

Customized device holder